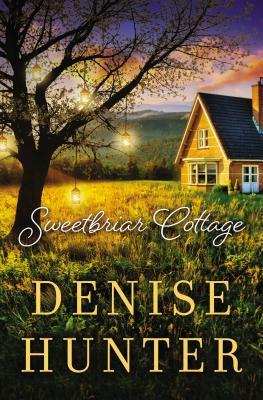 When Noah and Josephine Mitchell discover their divorce was never actually finalized, their lives are turned upside down.
Following his divorce, Noah gave up his dream job, settling at a remote horse ranch in the Blue Ridge Mountains of northern Georgia, putting much-needed distance between himself and the former love of his life. But then Noah gets a letter from the IRS claiming he and Josephine are still married. When he confronts Josephine for the first time in months, they discover that she missed the final step in filing the paperwork and they are, in fact, still married.
Josephine is no happier about the news than Noah. Maybe the failed marriage—and okay, the botched divorce—was her fault, but her heart was shattered right alongside his, more than he would ever believe. The sooner they put this marriage behind them, the better for both of their sakes.
But when Josephine delivers the final paperwork to his ranch, the two become stranded in his cottage during the worst spring snowstorm in a decade. Being trapped with Josephine is a test of Noah's endurance. He wrestles with resentment and an unmistakable pull to his wife—still beautiful, still brave, and still more intriguing than any woman he's ever known.
As they find themselves confronted with each other and their shared past, old wounds surface and tempers flare. But when they are forced out into the storm, they must rely on each other in a way they never have before. Josephine finally opens up about her tragic past, and Noah realizes she's never been loved unconditionally by anyone—including him. Will Noah accept the challenge to pursue Josephine's heart? And can she finally find the courage to trust Noah?
My Thoughts:
Denise Hunter is one of my favorite must-read authors, and this book is just another reason why. Josephine and Noah find themselves caught somewhere between marriage and divorce, and we know from the beginning things are only going to get worse before they get better.

As soon as we meet Noah, I find myself being judgemental of him. He doesn't seem to take the time to get the other side of the story before he makes decisions, and he doesn't listen to reason when people are giving him advice. Once he makes up his mind, there is no changing it, and it is this trait that contributes to his character most of this book. I wanted to get in his face and give him a piece of my mind throughout most of this book and was more than happy when he finally redeemed himself.

Josephine broke my heart. She comes with a past not suited for young readers. Her mistakes seem to overtake her life and form her into the adult she becomes. Although she loves Noah with all her heart, she lets the darkness from her past prevent her from attempting to make amends. She believes she is worthless and is willing to live a life as such for the rest of her life.

I don't think it is any surprise how this story ends up, but the path these characters have to take to get to those final moments will stop your heart in its tracks and have your racing through the pages to see if it really is going to end the way you think. God shows up in a BIG way with these characters and brings them a miracle only he can perform in the situation they find themselves in.

I really liked this book and recommend a place for it on your reading list.