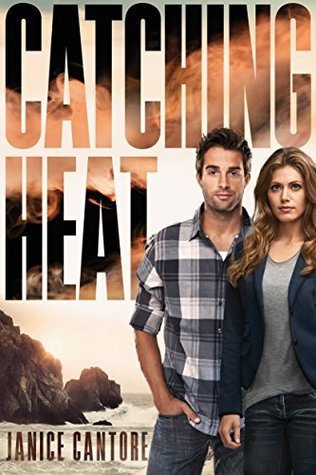 Twenty-seven years after the deaths of Detective Abby Hart's parents, she's desperate to find the proof that will put the mastermind--the governor's wife--behind bars. When she joins a newly formed task force and teams up with PI Luke Murphy, Abby is sent to San Luis Obispo to work the cold case of a murdered college student. Realizing their investigation will bring them near the town where Alyssa Rollins grew up, Abby decides to do a little digging of her own into the Triple Seven fire.

Luke is eager to help Abby close the books on a case they both have personal stakes in. But as she uncovers long-held secrets, Abby stumbles into an explosive situation, and Luke fears that her obsession may prove deadly.
My Thoughts:
This is the third book in the Cold Case series, and I have been looking forward to it for quite a while. So I was a little disappointed when the book started really slow for me. I felt there was a lot of filler content in the first part of the book and I wanted the story to move along. However, once the book hit a stride and the action picked up, it was impossible to put it down.
Abby and Luke are back working a case together, and both have finally admitted to themselves how they feel about the other one. However, neither has yet to mention their feelings to the other one. This seems to cause a bit of tension between them as they try to work together and keep their feelings in check.
Abby is still hung up on finding the truth about what happened to her parents and the person behind their deaths. She is so sure she has a viable lead and she convinces Luke and Woody to go along with her on her hunt for her suspect.
Of course, they find themselves in quite a bit of danger as their work progresses and it is the suspense of how they will come out of their predicament alive that really makes this book worth the read. The heart-stopping action, paired with the love growing between Abby and Luke, makes this book such a good read in the end. I am glad I stuck with it and am very happy with how this series ended up.
A former Long Beach, California, police officer of twenty-two years, Janice Cantore worked a variety of assignments, including patrol, administration, juvenile investigations, and training. She's always enjoyed writing and published two short articles on faith at work for Cop and Christ and Today's Christian Woman before tackling novels. A few years ago, she retired to a house in the mountains of Southern California, where she lives with three Labrador retrievers, Jake, Maggie, and Abbie. Janice writes suspense novels designed to keep readers engrossed and leave them inspired. Accused is the first book in the Pacific Coast Justice series, featuring Carly Edwards. Janice also authored the
Brinna's
Heart series, which includes The Kevlar Heart and A Heart of Justice. Visit Janice's website at
www.janicecantore.com
and connect with her on Facebook.