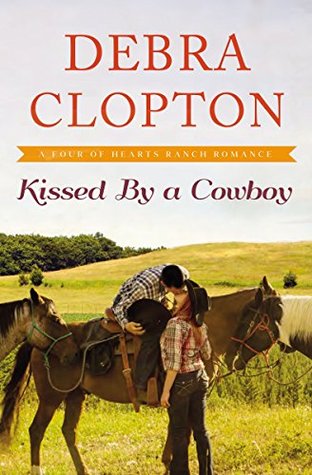 Having lived through her parents' endless string of "matrimonial bliss gone wrong," Cassidy Starr knows when the odds are not in her favor. Divorced and humiliated, her faith on rocky ground, Cassidy is through with love. She's been bucked off that horse far too many times. Instead, she returns to Wishing Springs, Texas, and the rundown farm she's inherited from her great aunt Roxie. She'll reopen the strawberry farm and a bed & breakfast and follow in her aunt's footsteps, remaining forever-independent, happy . . . and single.
Rancher Jarrod Monahan's hands are full running the ranch, looking after his ailing grandfather, and chasing down a group of rustlers on the loose. He's pushed his longing for a family to the bottom of his list of priorities. Besides, he was in love once but ran scared and lost his shot at happiness. But suddenly, the biggest regret of his life has moved in next door with a wounded heart, determined to become a spinster . . . and that's a challenge that Jarrod can't pass up.
Jarrod sets his mind to breaking down the walls around Cassidy's stubborn heart. How can he show her that a cowboy's kiss lasts forever? For the good folks of Wishing Springs, falling in love has never been so much fun to witness.
My Thoughts:
I have loved this series so much. Getting to know the Monahan men has been a blast and I think I would like these cowboys, haha!
In this third installment in the Four of Hearts Ranch series, we get to meet Cassidy. Cassidy is not new to Wishing Springs, and she has returned following a divorce. Due to my personal beliefs about divorce, I typically try to steer away from books that use divorce as a launching pad to a wonderful love story; but for this story, it works. It is apparent that Cassidy did everything she could to save her marriage and stuck with her ex-husband for a very long time after they began having problems. Cassidy did her part to try to avoid divorce, and she believes she is doing her part to avoid the same mistakes in the future.
Cassidy is a determined to be independent and to make a life on her aunt's farm. She immediately gets to work building her dream with the house and the strawberry farm location. She seems to fit in with the towns' people as if she never left. I love how everyone in Wishing Springs just takes her in and makes her feel a part of the big family. Cassidy's downfall is her pure determination to be independent, and it almost cost her the love of her life.
Then there is Jarrod. Of course, we have already met Jarrod in the previous two books in this series, but this book focuses on Jarrod and his life. Jarrod's role in the ranch business is the ranch itself. He lives on the ranch and spends every hour of his life trying to make it a profitable business. He has also proclaimed himself a bachelor for life and does not intend to ever fall in love. It is these types of proclamations that seem to get people in trouble, huh?
As soon as Jarrod sets his eyes on Cassidy again, both their plans of independence seem to fall apart. I do not think it would be a spoiler to tell you these two are going to end up together, but the road getting there is full of twists and turns. Cassidy is determined to not let Jarrod in her life, and the events that led up to her change are so exciting to read.
The rest of Wishing Springs is still around, and the characters I have fallen in love with continue to be a part of this series. In fact, another couple we have been getting to know also gets a happy ending with this book.
This book is the third in a series. It can be read as a stand-alone, but you will enjoy it much better if you read the first two as well. Books in a series just seem to be much better when you get to know the background of all the characters.
---
Award-winning, Bestselling author Debra Clopton has sold over 2.5 million books and her holiday story, OPERATION: MARRIED BY CHRISTMAS has been optioned for an ABC Family Movie. Debra is known for her snappy dialogue, cowboy heroes and spunky heroines set in Texas. Her awards include: The Book Sellers Best, Romantic Times Magazine's Book of the Year. She's also a Romance Writers of America Golden Heart Finalist, and a triple finalist in the American Christian Fiction Writers Carol Award. A sixth generation Texan, Debra lives on a ranch in central Texas with her husband Chuck.
She loves to travel and spend time with her family. She is the author of the much loved Mule Hollow Matchmakers series where you never know what the Matchmaking "Posse" is going to do next! She's written for Harlequin Love Inspired and Thomas Nelson/Harper Collins Christian and DCP Publishing. She is currently working on her 38th novel surrounded by cows, dogs and even renegade donkey herds that keep her writing authentic and often find their way into her stories. She loves helping people smile with her fun, fast paced stories.