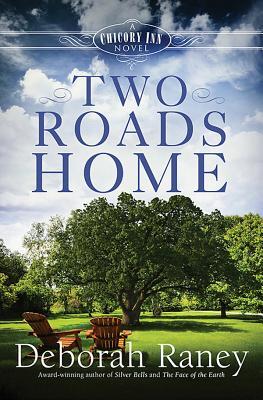 Minor-but-nagging setbacks continue to sour Grant and Audrey Whitman s initiation into the world of innkeeping, but larger challenges brew when an innocent flirtation leads to big trouble for the Whitmans son-in-law, Jesse.
Jesse Pennington s friendly, outgoing personality has always served him well, especially in a career that has earned him and his wife Corinne a very comfortable lifestyle. But Corinne and Jesse are both restless and for similar reasons, if only they could share those with each other. Instead, too many business trips and trumped-up charges of harassment from a disgruntled coworker threaten their marriage and possibly put their three precious daughters at risk.
With their life in disarray, God is tugging at their hearts to pursue other dreams. Can Corinne and Jesse pick up the pieces of what was once a wonderful life before it all crumbles beneath them?
My Thoughts:
I think anyone who is married can probably relate to a time in their marriage when things aren't going so great and the two of you don't seem too close. That's exactly how this book started out.
Corinne and Jesse are having a tough time in their marriage, and things get worse when Jesse is accused of sexual harrassment at work. But it is through this accusation that the two of them begin to put their marriage back together and get their lives back on track.
Jesse seems like a great guy to me. He works hard to provide for his family at a job that he really doesn't enjoy - at all. When the accusations from a co-worker come up, Jesse is forced to be completely honest with his wife about many things in his life. Among them is his dream to do something different with with his life. Jesse takes a huge risk by letting his wife in on his secret, but he proves that honesty with our spouses always works out to be the best senario.
Corinne also works hard to keep her kids and home in order. She loves that she gets to stay home and live an upscale life while her husband works. But she also realizes that things with Jesse aren't as great as they have bee in the past. She begins suspecting him of horrible things, and it all comes to a head when the accusations come. I was actually so proud of Corinne in the way she reacted when Jesse finally came to her and was completely honest.
As Corinne and Jesse make plans for their future, their marriage becomes stronger than ever before. They are happy again and find joy in providing for each other and for their family. This story of redemption in marriage and in life is one that will pull at your heart strings. It left me with such a great feeling inside, and a desire to always work to make my marriage the best it can be.
---
DEBORAH RANEY's first novel, A Vow to Cherish, inspired the World Wide Pictures film of the same title. Her books have since won the RITA Award, ACFW Carol Award, HOLT Medallion, National Readers' Choice Award, Silver Angel, and have twice been Christy Award finalists. THE FACE OF THE EARTH released in May 2013 from Howard/Simon & Schuster, and SILVER BELLS released from Guideposts in October. Deb and her husband, Ken Raney, enjoy small-town life in Kansas. They are new empty nesters with four children and a growing quiver of grandchildren, all of whom live much too far away.