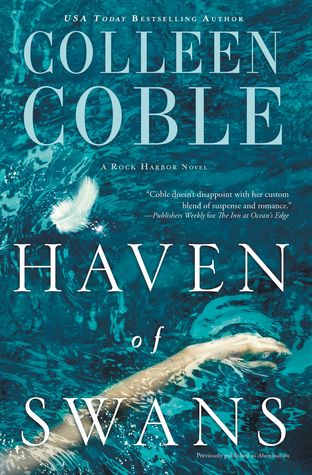 A beautiful woman stands by the side of the road, barefoot and bleeding, a child in her arms. Someone just tried to kill her, but she wouldn't recognize him if she saw his face. She doesn't even remember her own name.

A suburban cop surveys a kitchen in disarray—a woman and child missing, a chilling note. This crime scene is unlike any he has ever seen.

The man who calls himself Gideon waits and plans. He sees himself as a destroyer of evil, one who rids the world of abominations. He has already killed five. He will kill again.

And somewhere in the wilderness, in a secret geocache near where the wild swans gather, lies the unspeakable clue that links them all together.
My Thoughts:
Since my disappointment in my last Colleen Coble read, I have been anxiously awaiting the chance to get my hands on the next book. Coble is back to her usual writing with this one and had redeemed herself in my opinion.
This story pulls you in and makes you feel as if you are there with the characters. The characters become your instant friends and I felt as if I knew them in real life. I hurt for them through all their trials and truly wanted the best for them. I wanted them to all be safe and desperately wanted a happy ending for each one. I felt myself fearful for what was going to happen to them. I honestly felt a part of their story.
This is one of those stories with crime and suspense to keep you guessing. I never saw it coming who this perpetrator was and found myself very surprised. Colleen Coble does an amazing job with this story. Put it on your reading list.