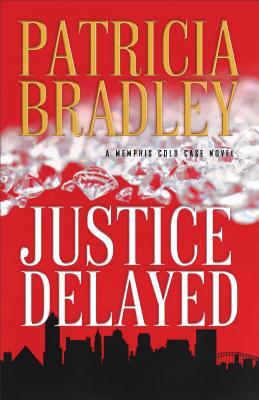 It's been eighteen years since TV crime reporter Andi Hollister's sister was murdered. The confessed killer is behind bars, and the execution date is looming. But when a letter surfaces stating that the condemned killer didn't actually do it, Detective Will Kincaide of the Memphis Cold Case Unit will stop at nothing to help Andi get to the bottom of it. After all, this case is personal: the person who confessed to the crime is Will's cousin. They have less than a week to find the real killer before the wrong person is executed. But much can be accomplished in that week--including uncovering police corruption, running for your life, and falling in love.
With the perfect mixture of intrigue and nail-biting suspense, award-winning author Patricia Bradley invites her readers to crack the case--if they can--alongside the best Memphis has to offer.
My Thoughts:
This first book in a new series brought entertainment and new characters but didn't bring enough to have me itching for the rest of the series.
Brad and Andi lost their sister, Stephanie, to murder almost 20 years ago, and the supposed killer is about to be executed. However, a recent suicide has just enough doubt and circumstance to suddenly make Stephanie murderer look innocent. It is this plot line where we meet an array of characters who somehow are all tied together by Stephanie's past.
Honestly, I found it a little unbelievable that so many people would have jobs that just happened to be what was needed to finally solve the case of Stephanie's murder. I had a hard time believing that many of these people would be 'in the right place at the right time' to make this story all come together.
Much of this book seemed either predictable or unbelievable to the point I was uninterested with how it would all turn out. The bit of suspense at the end seemed to be the redeeming quality, but even it turned out to be a little convenient for those involved.
Bottom line - not looking towards the rest of this series.
I am a Christian Book affiliate