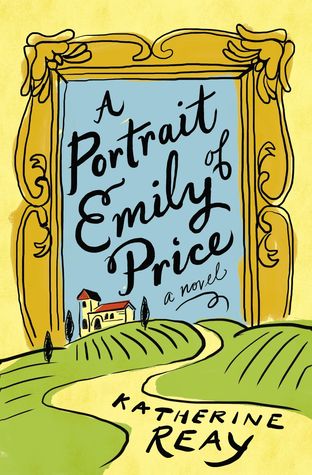 Emily Price—fix-it girl extraordinaire and would-be artist—dreams of having a gallery show of her own. There is no time for distractions, especially not the ultimate distraction of falling in love.
But Chef Benito Vassallo's relentless pursuit proves hard to resist. Visiting from Italy, Ben works to breathe new life into his aunt and uncle's faded restaurant, Piccollo. Soon after their first meeting, he works to win Emily as well—inviting her into his world and into his heart.
Emily astonishes everyone when she accepts Ben's proposal and follows him home. But instead of allowing the land, culture, and people of Monterello to transform her, Emily interferes with everyone and everything around her, alienating Ben's tightly knit family. Only Ben's father, Lucio, gives Emily the understanding she needs to lay down her guard. Soon, Emily's life and art begin to blossom, and Italy's beauty and rhythm take hold of her spirit.
Yet when she unearths long-buried family secrets, Emily wonders if she really fits into Ben's world. Will the joys of Italy become just a memory, or will Emily share in the freedom and grace that her life with Ben has shown her are possible?
My Thoughts:
What a joy it has been to be on the launch team for this book. Emily is one special character and it has been an honor to get a glimpse into her life before the rest of the world.

Emily Price is one of those girls who always has it together. She has the details of her life all worked out and everything is churning along according to her plans. If something goes wrong around her, she makes it her mission to fix it. She fixes things, she fixes people, and she fixes situations.

Emily meets Ben, and his brother Joseph, on an assignment she has been given for work. Her attraction to Ben is immediate and so out of character for her. As she and Ben begin to work together on a restaurant project, we get to see just how vulnerable Emily can be. But we also see the depth of her heart and how much her work means to her.

When Emily's life is turned upside down, she makes a decision I never saw coming. A decision so out of character for her that I truly doubted it was going to turn out okay. And just like that we see Emily headed to Italy to start a life she never planned for.

It is in Italy where we see Emily come unraveled and her life begins to fall apart. She tries to take control and fix situations that do not need to be fixed, and it ends up almost costing her everything.

This is a story of Emily learning she cannot fix everything, but it also a story of vulnerability and letting God take control of the situation. A story of letting go and forgiving those around you. A story of love. And it is a beautiful story.
Katherine Reay has lived all across the country and Europe and has just moved with her family to Chicago. She is a writer, wife, mom, runner, and, most randomly, a tae kwon do black belt. Her debut novel, "Dear Mr. Knightley," is a contemporary story with a dash of Jane Austen and other nineteenth century writers thrown in for the fun of it. Her subsequent novels, "Lizzy & Jane" and "The Bronte Plot," feature stories of hope, reconciliation, family, some seriously good food and travel.