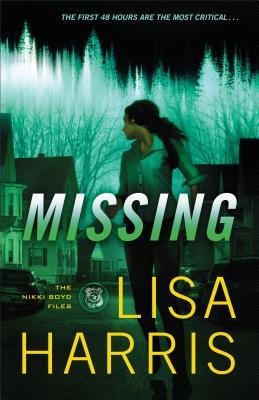 Nikki Boyd isn't usually called in on homicides; her forte is missing persons. But when a case with two murdered and two missing pops up on a quiet suburban street, she's ready to start the investigation and find missing homeowners Mac and Lucy Hudson. When the first clues lead her to the boat of her friend Tyler Grant--and another dead body--Nikki must untangle what ties Tyler to the Hudsons. The clues pull her into a deadly maze of counterfeit drugs and a killer who will stop at nothing to silence anyone who threatens his business--including Nikki.
My Thoughts:
It takes a great book to read the entire thing in one sitting – this is one of this books. Each time I told myself to go to bed, I kept reading. I just had to know what was going to happen next.
Nikki and the team are called to action to find Lucy, a young wife gone missing after the mysterious death of her husband and the discovery of two murdered men in her home. However, the missing person case quickly becomes a tangled web of homicides, pharmaceutical schemes, blackmail, kidnappings, robberies, and (of course), love. With each chapter, the story became more of a maze, and I could not wait to see how Nikki, Jack, and Gwen were going to figure it all out.
Throughout the book, we also get a little more insight into the disappearance of Nikki's sister, Sarah, ten years ago. We learned pieces of this story in the first book, and I hope her case is also solved as this series continues with Nikki investigating it. More details are revealed about the days leading up to Sarah's disappearance, and the frame of mind Nikki was in before her sister went missing.
We get to see Nikki turn to God when she thinks things are impossible. She asks for His strength in finishing the investigation, finding Lucy, and bringing the guilty to justice.
We also get to see more of the friendship between Nikki and Tyler. They have such a unique relationship following the death of Tyler's wife, and Katie's best friend, and watching their friendship grow is so exciting. Decisions they must make toward the end of this book will change the course of their future together, and it was sweet to see each of them include God in that decision-making process.
I loved the first book in this series, and this has topped it! I hope the next book is not far behind because I am on pins and needles to find out how everything is going to come full circle for Nikki in life.
---
Award-winning author of nineteen novels and novellas, Lisa Harris lives with her husband and their three children in Mozambique, Africa, where they work as missionaries.
When she's not busy writing or home schooling, she loves traveling, cooking different ethnic foods, and photographing animals and birds in the African bush. Visit her website at
www.lisaharriswrites.com