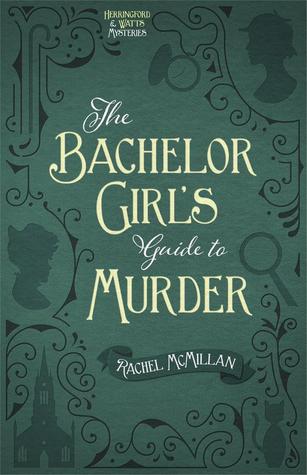 In 1910 Toronto, while other bachelor girls perfect their domestic skills and find husbands, two friends perfect their sleuthing skills and find a murderer.

Inspired by their fascination with all things Sherlock Holmes, best friends and flatmates Merinda and Jem launch a consulting detective business. The deaths of young Irish women lead Merinda and Jem deeper into the mire of the city's underbelly, where the high hopes of those dreaming to make a new life in Canada are met with prejudice and squalor.

While searching for answers, donning disguises, and sneaking around where no proper ladies would ever go, they pair with Jasper Forth, a police constable, and Ray DeLuca, a reporter in whom Jem takes a more than professional interest. Merinda could well be Toronto's premiere consulting detective, and Jem may just find a way to put her bachelor girlhood behind her forever--if they can stay alive long enough to do so.
My Thoughts:
I wanted to like this book. It has great reviews, and there has been quite a bit of hype around it in my reading circles. However, it just didn't do it for me.
I found I could not relate to these characters very well. One of them seemed over-the-top naïve while the other had a horrible attitude and even worse manners. They seemed to squabble more than they got along, and their personalities started to get on my nerves rather quickly.
I could not get "into" the case they were investigating and found myself speed reading through my boredom.
Please read reviews from other sources on this one, because many people are really enjoying it. It simply was not for me.