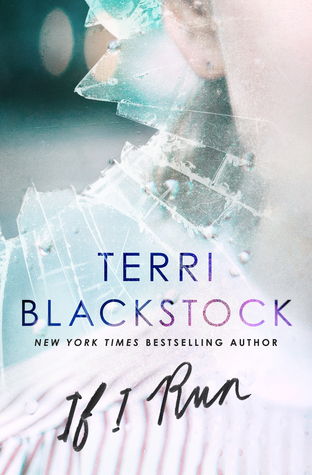 Casey knows the truth.
But it won't set her free.
Casey Cox's DNA is all over the crime scene. There's no use talking to police; they have failed her abysmally before. She has to flee before she's arrested . . . or worse. The truth doesn't matter anymore.
But what

is

the truth? That's the question haunting Dylan Roberts, the war-weary veteran hired to find Casey. PTSD has marked him damaged goods, but bringing Casey back can redeem him. Though the crime scene seems to tell the whole story, details of the murder aren't adding up. Casey Cox doesn't fit the profile of a killer. But are Dylan's skewed perceptions keeping him from being objective? If she isn't guilty, why did she run?
Unraveling her past and the evidence that condemns her will take more time than he has, but as Dylan's damaged soul intersects with hers, he is faced with two choices. The girl who occupies his every thought is a psychopathic killer . . . or a selfless hero. And the truth could be the most deadly weapon yet.
This is possibly the best suspense novel I have read in a very long time. From the very first chapter I knew I was hooked and it was going to be a great story. I ended up reading this entire book in one sitting because I could not make myself put it down.
This book opens with Casey packing her things and fleeing town. We are led to believe she is running because she is guilty in the murder of her best friend. We quickly met Dylan and realize that Casey is running simply because she knows her life is in danger and she does not trust the law to do what is right.
I was constantly amazed at Casey's ability to run and hide undetected with half the country looking for her. She has some amazing skills at staying under the radar. She is a likable character and I found myself hoping she would get away before anyone was able to find her.
I also immediately like Dylan. He seemed like a good guy who was determined to do the right thing. Once he realizes the real issues behind Casey running, Dylan becomes even more likable and I found myself wishing he would bring the right people to justice in the most public of ways.
I also fell in love with Ms. Lucy, Casey's new friend. Ms. Lucy is the kind of woman I would want to befriend me if I ever found myself alone and far from home. I also loved that Ms. Lucy has a huge heart for God and she was willing to witness to Casey every chance she got. She was able to use her horrible past and current situations to show Casey that God is always there for us – even though sometimes it seems like He is not.
This book has a twisted plot up until the very end. I was on the edge of my seat as the pages scrolled towards the end, and was hoping to get everything wrapped up in a neat little package. But we got a cliffhanger in the end! I hope this means there will be more of these characters in an upcoming book. I have not gotten my fill of their lives and I cannot wait to catch up with them to see how everything goes down.
Terri Blackstock is a New York Times best-seller, with over six million copies sold worldwide. She is the winner of two Carol Awards, a Christian Retailers Choice Award, and a Romantic Times Book Reviews Career Achievement Award, among others. She has had over twenty-five years of success as a novelist.
Terri spent the first twelve years of her life traveling in a U.S. Air Force family. She lived in nine states and attended the first four years of school in The Netherlands. Because she was a perpetual "new kid," her imagination became her closest friend. That, she believes, was the biggest factor in her becoming a novelist. She sold her first novel at the age of twenty-five, and has had a successful career ever since.
Recent books include Truth Stained Lies (Book 1 of her Moonlighters Series), and her acclaimed Intervention Series (Intervention, Vicious Cycle, and Downfall). Other recent favorites include Predator, Double Minds, the Restoration Series, the Newpointe 911 Series, the Cape Refuge Series, and the SunCoast Chronicles series.
In 1994 Terri was writing romance novels under two pseudonyms for publishers such as HarperCollins, Harlequin, Dell and Silhouette, when a spiritual awakening prompted her to switch gears. At the time, she was reading more suspense than romance, and felt drawn to write thrillers about ordinary people in grave danger. Her newly awakened faith wove its way into the tapestry of her suspense novels, offering hope instead of despair. Her goal is to entertain with page-turning plots, while challenging her readers to think and grow. She hopes to remind them that they're valued by God and that their trials have a purpose.