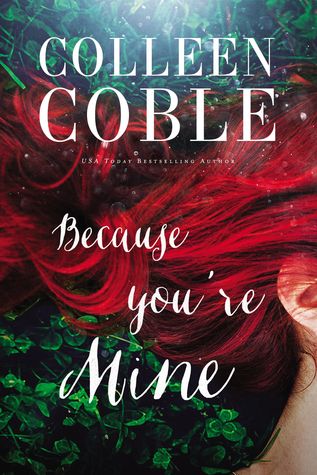 Alanna has been plagued by tragedy. So it should come as no surprise that in the beauty that surrounds Charleston, all is not as it seems.

When her husband is killed by a car bomb while their band is on tour in Charleston, Alanna doesn't know where to turn. Her father-in-law is threatening to take custody of the baby she carries, but the one thing she knows for sure is that she can't lose the last piece of Liam she has left.

Their manager offers her a marriage of convenience to gain her U.S. citizenship and allow her to escape her father-in-law's control. It seems like the perfect solution . . . but her doubts begin almost as soon as she arrives at Barry's family home, a decaying mansion surrounded by swamp.

To make matters worse, Liam's best friend survived the car bomb. She's never really liked Jesse and now she can't seem to get away from him. When he takes Liam's place in their band, it's almost more than she can bear.

But then things start happening. Things that could easily cost Alanna her life—or the life of her unborn child. Are they merely coincidences? Or is there something much more sinister at work?
My Thoughts:
When you pick up a book from Colleen Coble, you can be guaranteed you will get that perfect recipe of suspense and romance.

As soon as we were introduced to Alanna and Liam, I fell in love with them. The seemingly perfect couple with love so deep. When Liam is suddenly killed, Alanna's life falls into a tailspin that she must find a way out of - and fast.

Barry seemed like a creep from the moment we met him, and I never trusted him. When he offers to help Alanna I found myself trying to tell her not to do it, but she didn't listen to me, and the result was a new life in a family of deep dark secrets. As we got to know Barry and his family, it becomes evident Alanna has gotten herself into a situation she may not be able to find a way out of.

And then there is Jess. Jess started out as a jerk, but surviving the accident apparently made him rethink his life. As he appears to be working through the issues he once had, I found myself liking the guy and hoping he would get a break in life. I wanted him to find true happiness, as well as figure out who he was deep inside.

As all these characters find themselves in danger, there is only one way they can possibly find survival - through God's grace. These characters called upon God for help, and He delivered in a way only He can.

I thought this book as well written with great characters and enough suspense to keep you turning the pages. It definitely deserves a place on your reading list.
---
USAToday bestselling author Colleen Coble lives with her husband, Dave, in Indiana. She is the author of dozens of novels including the Rock Harbor Series, the Aloha Reef Series, the Mercy Falls Series, the Hope Beach Series, the Lonestar Series and two Women of Faith fiction selections,
Alaska Twilight
and
Midnight Sea. She has more than 2 million books in print.