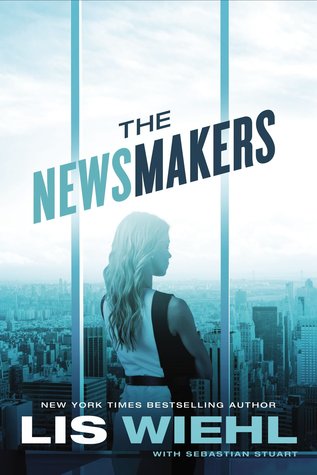 Television reporter Erica Sparks has just landed her dream job at Global News Network. Beautiful, talented, and ambitious, Erica grew up dirt poor, worked her way through Yale, and is carrying a terrible secret. She moves to Manhattan to join GNN, leaving Jenny, her adored 7-year-old daughter, in the custody of her ex-husband. Erica's producer at the network, Greg Underwood, is handsome and compelling. Scarred by her divorce, Erica is wary of romance, but there's no denying the mutual attraction.

On one of her first assignments, Erica witnesses a horrific Staten Island ferry crash. Then she lands a coveted interview with presumptive presidential nominee Kay Barrish. During the interview Barrish collapses. Erica valiantly tries to save her with CPR. The footage rivets the world—GNN's ratings soar and Erica is now a household name.

But she's troubled. What a strange coincidence that both events should happen on her watch. It's almost as if they were engineered. Is that possible?

Erica's relentless pursuit of the truth puts her life and that of her daughter in danger. Her investigation leads her into the heart of darkness—where the future of our democracy is at stake.
This was a fun, no-frills read for me. The story seemed a little unbelievable, but I feel like that contributed to the entertainment factor of the plot.
GNN is becoming the largest and most powerful news distributor in the country. Erica believes she has landed the job of a lifetime when she is hired on as the newest field reporter. It does not take long, though, for her to realize that the place she is working is holding some deep dark secrets.
First she lands a top story when she is on scene for a ferry crash. Then she is interviewing a presidential candidate on live television when the candidate dies from poisoning. Suddenly Erica finds herself more investigator than reporter. And the more she uncovers the more harm seems to come to those around her.
Like I said earlier, this story lacked believability, but I thought it was very entertaining. I appreciated the twists and turns to keep the story moving, and the characters' abilities to provide entertainment with every move. I though the book moved along at a nice pace and was a fairly easy read.
If you are looking for a light and entertaining read, definitely check this one out.
Lis Wiehl is the author "Face of Betrayal," a New York Times Best Seller.

She has also written "Winning Every Time: How to Use the Skills of a Lawyer in the Trials of Your Life" and "The 51% Minority: How Women Still Are Not Equal and What You Can Do About It."



In addition to her written work, Wiehl is currently a legal analyst for Fox News. She has been with the network since 2001.



A graduate of Harvard Law School, Wiehl is an adjunct professor at New York Law School.