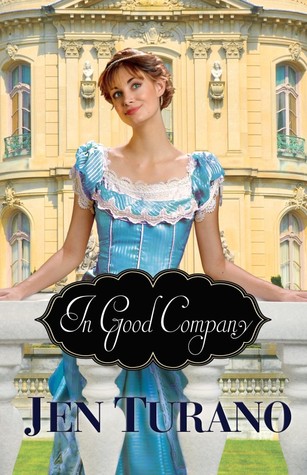 After growing up as an orphan, Millie Longfellow is determined to become the best nanny the East Coast has ever seen. Unfortunately, her playfulness and enthusiasm aren't always well received and she finds herself dismissed from yet another position.
Everett Mulberry has quite unexpectedly become guardian to three children that scare off every nanny he hires. About to depart for Newport, Rhode Island, for the summer, he's desperate for competent childcare.
At wit's end with both Millie and Everett, the employment agency gives them one last chance–with each other. As Millie falls in love with her mischievous charges, Everett focuses on achieving the coveted societal status of the upper echelons. But as he investigates the suspicious circumstances surrounding the death of the children's parents, will it take the loss of those he loves to learn whose company he truly wants for the rest of his life?
This is one of my favorite time periods to read about, and this book was so much fun.
Millie is definitely not your typical woman of the late 1800s. She doesn't seem to care too much about the "rules" that govern the different classes of people, and she tends to speak her mind whatever she is thinking. She is truly a bold and funny woman. Her heart for children is so touching, though. It is apparent that Millie cares deeply for every child that she is hired to care for. I can just see her running around the yard and getting dirty with the kids. She seems like she would be a fun nanny.
When this book started, I really didn't care for Everett too much. He was so concerned with his social standing and trying to be proper within his social class. His girlfriend is all caught up in making sure they hit every social event during the season and putting on the perfect impression – she is perfect for him.
As Everett and Millie began to get closer, I really like the person that Everett becomes. He cares less about his social standing and really starts following his heart. Although everyone thinks he is crazy, he becomes less afraid to go after what he wants.
I enjoyed this book so much. I laughed out loud so many times. And found myself wishing I could be real life friends with Millie. This is definitely a book that you need in your library.
Jen Turano is a graduate of the University of Akron with a degree in Clothing and Textiles. She pursued a career in management for nine years before switching to full-time motherhood after the birth of her son. When she's not writing, Jen can be found watching her teenage son participate in various activities, taking long walks with her husband and dog, socializing with friends, or delving into a good book. She lives in suburban Denver, Colorado. Learn more at
www.jenturano.com
.