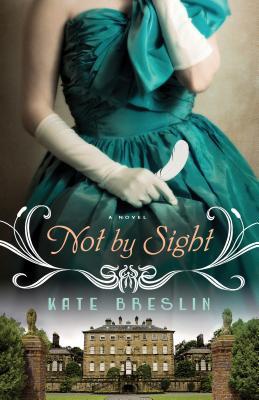 With Britain caught up in WWI, Jack Benningham, heir to the Earl of Stonebrooke, has declared himself a conscientious objector. Instead, he secretly works for the Crown by tracking down German spies on British soil, his wild reputation and society status serving as a foolproof cover.
Blinded by patriotism and concern for her brother on the front lines, wealthy suffragette Grace Mabry will do whatever it takes to assist her country's cause. When she sneaks into a posh London masquerade ball to hand out white feathers of cowardice, she never imagines the chain of events she'll set off when she hands a feather to Jack.
And neither of them could anticipate the extent of the danger and betrayal that follows them--or the faith they'll need to maintain hope.
It seems I've read several war-era books lately, but this was a first for me in that the characters weren't Americans. The story was fascinating to me, and I really enjoyed it.
Jack is a complicated guy, and it honestly took me quite a bit of the book to really get a feel for his character. Our first impression of him is one of anger, and our second impression isn't much better. He suffers a horrible tragedy between the first and second mention of him in the book, and that tragedy fully defines the character that he is. I was over half was through the book before I began to have any good feelings for his character. But once he became a more positive character, I really fell in love with him. He was determined and persistent, and I loved the person that he turned out to be.
Grace is one of those girls that goes all-in when she makes her mind up to do something. I have that same trait, so I felt like I could completely relate to her. This book starts out with her doing something completely bold and frowned-upon. This gave me a not-so-great first impression of her, but within a few chapters we see her as a completely different character.
When Grace decides she wants to do something to help the war, she goes in fully ready to sacrifice whatever it takes. I also saw her as a girl with a huge heart, and her determination to make Jack a better person made her a character that tugged at my heart strings.
It's hard to talk too much about this book without giving away the plot line, but it is a book of persistence and it will leave you with that good-feeling in your heart. A great story.
A Florida girl and former bookseller, Kate Breslin migrated to the Pacific Northwest where she lives with her husband and a spoiled cat named Coco. Kate has written travel articles, published award-winning poetry, and was a finalist in RWA's Golden Heart Contest. FOR SUCH A TIME is her debut novel; now that she's writing inspirational romance, Kate enjoys creating stories showing how God's love brings two hearts together. When she's not plotting the next novel, Kate can be found with her nose in a book, or enjoying a long walk in one of Washington's beautiful forests. She also likes to do a bit of traveling to new places--great for finding the next story idea! She'd love to hear from you, so please stop by and say hello at

www.katebreslin.com

.