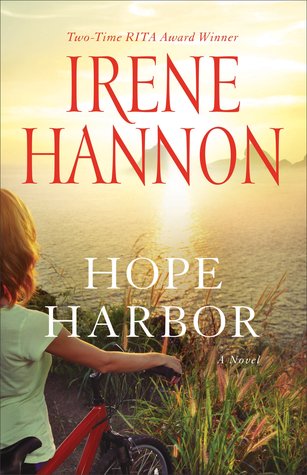 Tracy Campbell never wanted to leave Hope Harbor, Oregon, or the idyllic three-generation cranberry farm where she grew up. But life–and love–altered her plans.

When tragedy strikes and changes her plans yet again, she finds herself back in her hometown with a floundering farm to run and a heartbreaking secret. Romance is not on her agenda. Nor is it on Michael Hunter's. The visitor from Chicago has daunting secrets of his own. But when Tracy recruits him to help save a struggling charitable organization, the winds of change begin to sweep through Hope Harbor, bringing healing, hope, and love to countless lives–including their own.
My Thoughts:
I had high hopes for this book based on other Irene Hannon books I have enjoyed. Unfortunately this fell flat for me.
The characters in this book are extremely complex. Each one has a jagged background full of mystery and surprises. Each character has experienced a great deal of pain in their past, and each one finds themselves guilty for the loss they have been through.
Through the book we learn quite a lot about the characters. We get to know them based on their past and the hurt they have felt. We find them connecting based on their past. But the past seems to be all we get from these characters.
While each person finds a way to overcome their hurt and disappointments, it seems that is where the story ends. I found myself wishing we could see much more of the "now" for these characters and to see how each one took their new life and lived it.
---
Irene Hannon, who writes both romance and romantic suspense, is the author of more than 45 novels. Her books have been honored with two coveted RITA Awards from Romance Writers of America (the "Oscar" of romantic fiction), a National Readers' Choice Award, three HOLT Medallions, a Daphne du Maurier Award, a Retailers Choice Award, a Booksellers' Best Award and two Reviewers' Choice Awards from RT Book Reviews magazine. She is also a two-time Christy Award finalist.
A former corporate communications executive with a Fortune 500 company, Irene now writes full time. In her spare time, she enjoys singing, long walks, cooking, gardening, traveling and spending time with family.
To learn more about Irene and her books, visit
www.irenehannon.com
.